Christopher Polack
From the still image to the moving image; it is the dynamic storytelling in Christoper Polack's work, which seductively immerses the viewer in a moment where drama and emotion collide. From highly stylised glamour to a raw and unpolished aesthetic, Polack's dark and minimalist approach visually stirs the senses. Kate Lawson spoke to the artist about his new film 'Morpheus' made in collaboration with Nizo.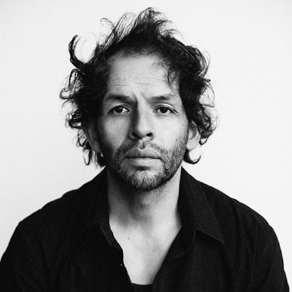 You were born in Australia and now live between London and Melbourne – where do you feel most at home?
Wherever I hang my hat.
What led you into photography and what were you doing before that?
I was riding freestyle BMX and touring around the world, which is when I first picked up a camera and started to take pictures and submit them to BMX magazines, which then led to establishing my own publication. I then pursued fashion and portrait work, while working in film at the same time.
Is that when you worked alongside two of the greatest storytellers in film – George Lucas and Baz Luhrmann?
I worked at Panavision [the motion picture equipment and production company] as a camera technician and worked on location to assist production crews. At times I would be standing next to one of those great directors and pick up a few tips along the way. Watching them at work taught me a lot about directing.
You also completed a mentorship with Nick Knight, how was that?
It was a really amazing opportunity to have my work challenged but also to help me learn more about the business side of the industry. I was also able to showcase my work on SHOWstudio and with Vogue Italia, among others.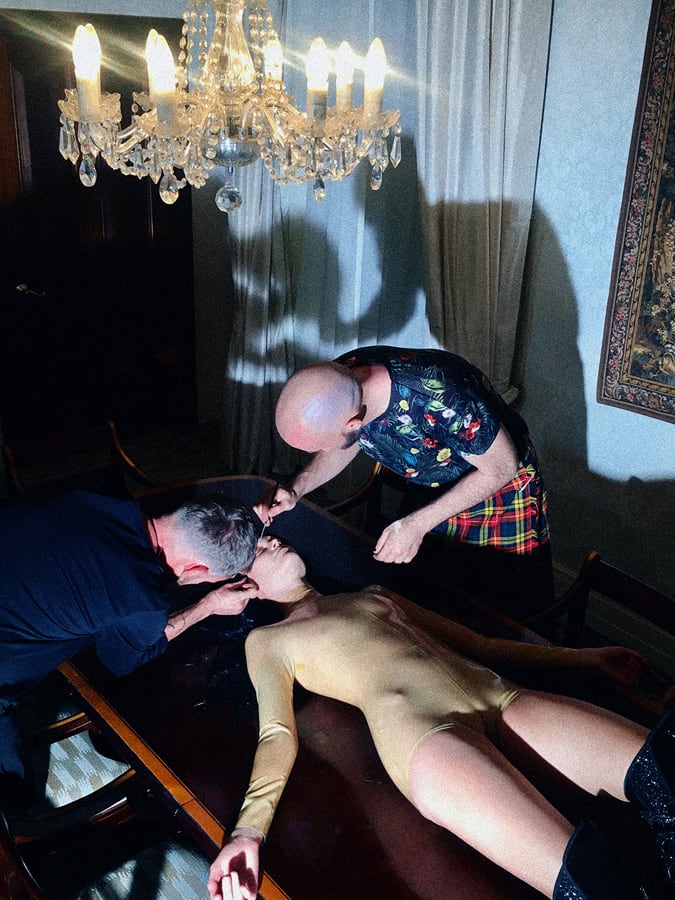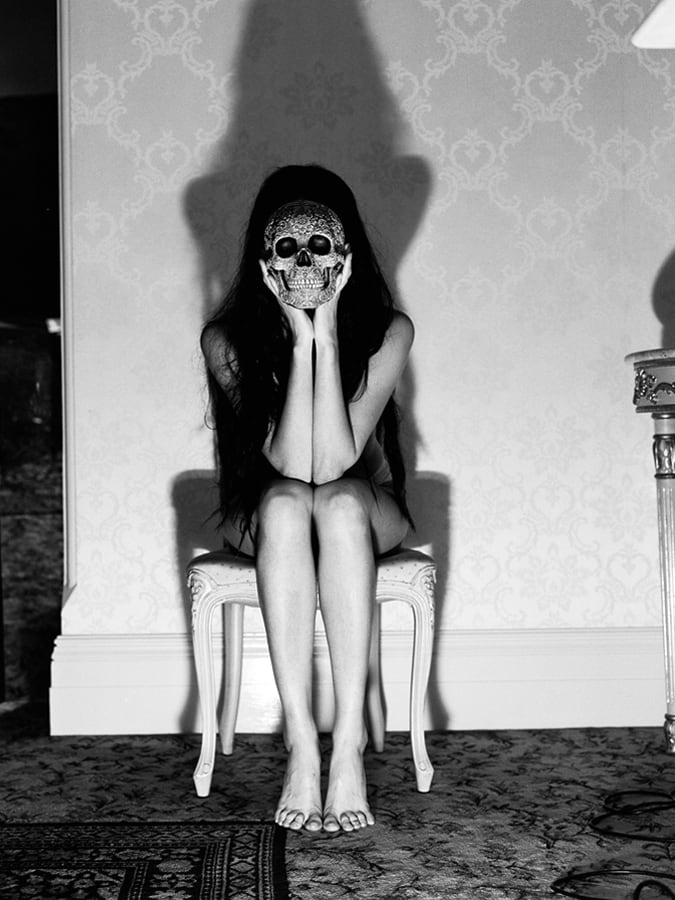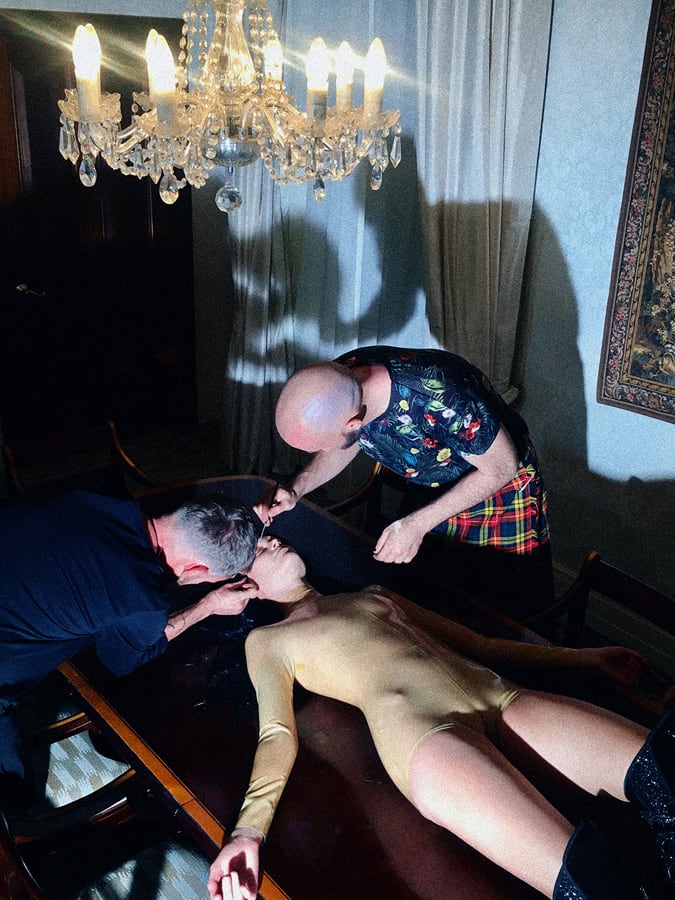 How would you define your aesthetic as a visual artist?
Raw, dark and sometimes cheeky.
You shoot predominantly in black and white, why is that?
Real life makes things beautiful in colour. I don't always want to replicate life, instead play out my fantasies and dreams (or even nightmares). I work best with limitations and restrictions in my process.
Storytelling is key to your work – how do you bring deeper meaning to the narrative?
Depending on the brief or the reason for shooting, I'll often allow an emotional connection or experience to lead the journey. I love the human form, so pairing that up with a garment allows me to explore some kind of harmonious relationship between the two. Sometimes it's about meaning, sometimes it's purely about aesthetics. I would love to say, I want to challenge the perception of beauty but I don't want to sound too clichéd! If anything right now, I probably seek to challenge my audiences perception in any way I can. Sometimes it's about social commentary, sometimes it's about dreams.
Talking of dreams, tell me about your new film 'Morpheus'?
The story is to make of it what you will, to let audiences interpret it as they wish. Morpheus is son of dreams and also son of sleep. To dream is to be aware of a fragmented, disconnected reality during rest, but if we don't dream (or remember), does that mean it did not exist? In the science of dreaming, it is the universal law that we can all experience our own virtual reality and that our desires and fears not be judged or scrutinised in the world of consciousness.
How did the concept for the film come about?
I developed the concept in 2017. I had been experimenting with the idea of making visual stories without any dialogue and using this method would fit a fashion film perfectly.
There is a stylised aesthetic to the film which is quite past vs present, where was it shot?
In the Penthouse at the Hotel Windsor in Melbourne. I wanted the setting to nod to an old world so we could achieve a contrast to my character who I envisioned as contemporary and progressive. I love to clash worlds.
Your character wears latex in the film. Which designer did you use?
Atelier Harlem, a great Melbourne-based designer and the shoes were by Dolls Kill, from their Current Mood collection.
So in terms of creative inspiration in your own world, who are your heroes?
All my heroes are dead. Irving Penn, Bill Brandt, May Ray etc. But I also like what contemporary artists such as Banks Violette are doing.
How are you inspired on a daily basis?
Lately it's been about sitting still. Staring at the wall and allowing the ideas to manifest. I've also been enjoying life with friends and family and travelling, being on the road helps to inspire me.
How do you think the photography world has changed with people having access to a great quality camera right from their phone?
Photography has evolved yet again, due to iPhonegraphy – we're seeing a new kind of photographer evolving. One less about technical know-how and more about ideas. That's exciting. I think photos and motion will be lead by ideas even more in the near future. More then ever due to the fact that everyone in the next few years will own a high powered machine capable of producing broadcast quality imagery.
What's the best advice you've been given?
You can unlearn anything and learn everything.
What's next for you?
Right now, I'm making plans to drive through the middle of Australia. 5000km right through the red centre with my girlfriend. Laying under the stars each night and jumping into lakes and rivers. I'm going to be shooting along the way and making it into some kind of project in the future.
Interview by Kate Lawson